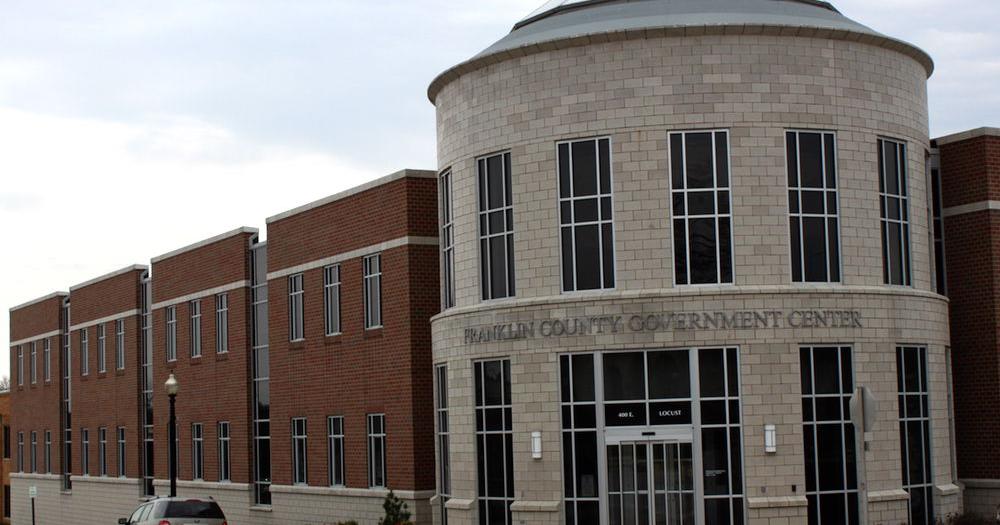 Commission examines possible infrastructure subsidies and creates post of Director of Economic Development | Local News
Franklin County recently received guidance on some of the grants it can apply for under the $1.2 trillion federal Infrastructure Investment and Jobs Act (IIJA).
These grants differ from many grants, where the county goes through a state agency to obtain federal funds. Instead, counties across the country apply directly to the federal government for IIJA money through the U.S. Department of Transportation (DOT) or other agencies.
One grant that stood out for Presiding Commissioner Tim Brinker was $15 billion available for transportation infrastructure, which he said would apply to the county's efforts to widen Highways 47 and 50 to four lanes in a much of the county.
The DOT also has nearly $40 billion in airport grants, which Brinker said could be used to make Washington Regional Airport more like Chesterfield's Spirit of St. Louis Airport. Spirit Airport includes a Federal Aviation Administration control tower and 24-hour customs service.
Some of the other items on Brinker's wish list include tapping into the $9.24 billion available for bridges, $5 billion for culvert replacements, and $14 billion for highway freight and intermodal projects. These funds are also available through the DOT.
Brinker said he would also like to request money from the DOT for projects that would be new to the county, such as tapping into the $2.25 billion available for port infrastructure and the $23 billion for ferry landings. , which could be used for boats, such as barges, to travel up and down the Missouri River.
The $400 million available for fisheries habitat from the US Department of Commerce is also of interest to Brinker. "We could potentially eliminate nearly all of our county-owned low-water crossings by building elevated bridges, allowing fish and aquatic habitat to flow freely and keeping roads open," he said. .
Commissioner Dave Hinson said the county has about 15 low-level crossings, which was recently brought to the commission's attention by county highway administrator Jim Grutsch.
"It's a possibility to replace and upgrade the majority of those," Hinson said.
An additional $5 billion is available that Ameren could seek to connect to alternative energy sources at its coal-fired Labadie Energy Center, Brinker said.
"There are obviously a lot more, but as you can see there are absolutely incredible opportunities for our region with those dollars," he said.
Brinker also considered hiring an economic development manager/grant writer for the county. In addition to seeking grants, the person would work with other communities to bring more projects to Franklin County.
Managing federal infrastructure grants would be part of the position's responsibilities, Brinker said.
He said he was trying to get support from District Commissioners Hinson and Todd Boland.
"I started it and suggested it to the other commissioners, to capture some of those dollars and apply it to Franklin," Brinker said. "Nothing has been finalized, but I'm of the opinion that we could definitely use one."
Hinson said he understands the county is considering contracting a person or company for up to five years to work on the application for federal infrastructure funds, rather than creating a position. permanent. "With the infrastructure bill that's out there, there's so much opportunity to potentially get direct funding for the county, where before we had to go through MoDOT (Missouri Department of Transportation)," Hinson said. "But these are all competitive offers. It was kind of our thinking, it wouldn't be an employee per se.
Along with recent federal bills, the state's gas tax increase is expected to help county roads. Improved transportation would be an incentive for businesses looking to locate in the county, Brinker said.
"It's high time we had a county-level economic development entity," he said.
The county will have to look to see if the grant writer and director of economic development would fill one or two positions, Brinker said.
"Ideally, probably fold them both into one, but who knows? " he said. "Once the discussion has taken place, we will find out."