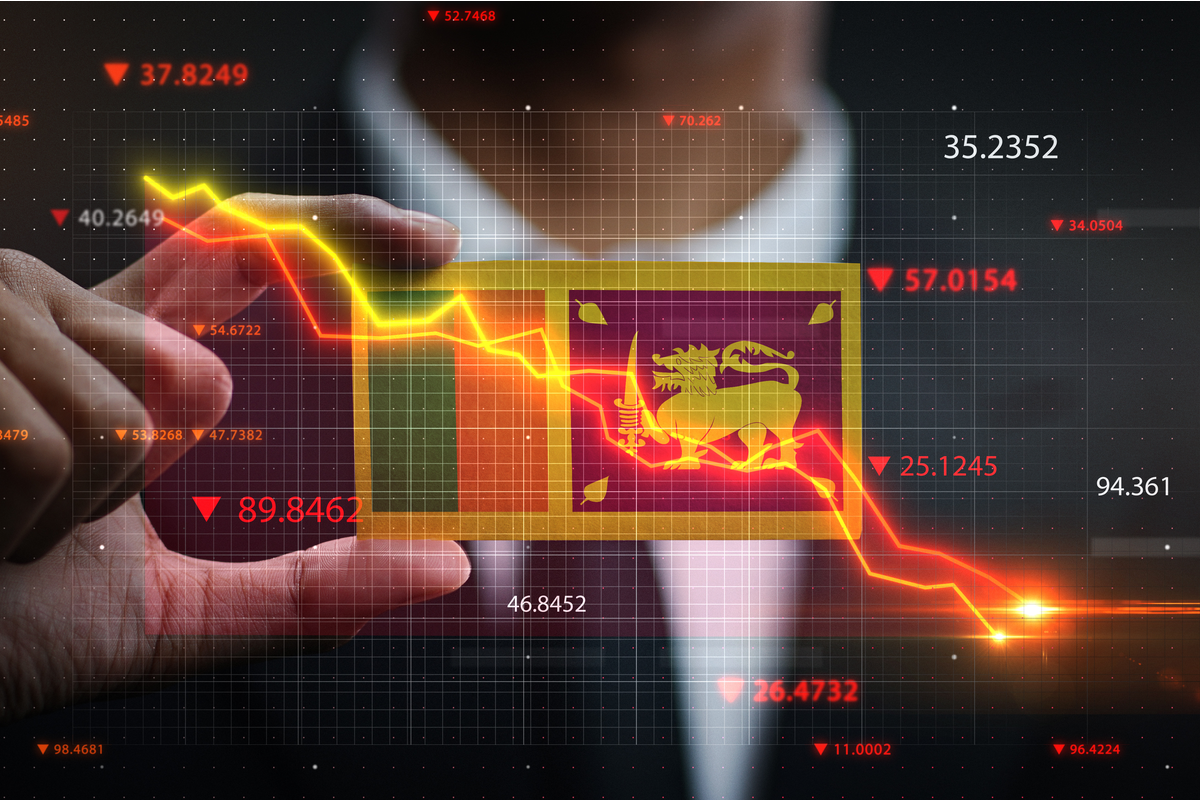 Economic crisis in Sri Lanka
The debate over Sri Lanka and the Chinese debt trap has been going on simultaneously for some years in academia, international politics and the media. For Western media and some sections of Indian media, it seems that the current Sri Lankan economic crisis has become another opportunity to stage the Chinese debt trap. Most Western outlets point to China as the main culprit. In Nepal, most intellectual discussion centers on the Chinese debt trap narrative. To some extent, the concern seems to be real, given that Nepal's current stance on this matter has compelled us to study the ongoing Sri Lankan crisis during the implementation of the Belt and Road projects. (BIS). There are several reasons that we need to consider. First and foremost, Nepal is desperate to establish a grand infrastructure project. And to accomplish such a project, China provides financial support. The second reason is the nature of our economy, which relies heavily on tourism and remittances. A crisis in this sector means creating havoc throughout the country's economy. Third, the nature of foreign debt in both countries is increasing day by day. In this context, if we look at the current crisis in Sri Lanka, it will be an important lesson for Nepal. But to get a real orientation of the current economic situation in Sri Lanka, we have to avoid to some extent the articulation between Western and Indian media.
Sri Lanka has two sources of foreign currency: tourism and remittances. Tourists stopped coming after the 2019 Easter attacks. At the start of 2020, a glimmer of hope had emerged in Sri Lankan tourism, but Covid-19 ruined everything. At the same time, pressure from donors to make installments and interest payments has become another burden on the Sri Lankan government. Currently, two-thirds of all revenue collected by the government is used to pay interest on foreign debt. The Sri Lankan government made another blunder by printing more money to pay off domestic debt, which led to inflation. The government of the Rajapaksa brothers implemented a policy of tax exemption which led to an overuse of the national treasury which ultimately pushed Sri Lanka into its current mess.
The Chinese debt trap
The controversy over Beijing's BRI in some South Asian countries is a well-known topic. Chinese debt skyrocketed in Sri Lanka, especially after Sri Lanka signed the BRI deal in 2014. BRI loans helped build ambitious Sri Lankan projects like the Mattala Rajapaksa International Airport and the Hambantota port, but they couldn't even earn their operating costs. The Sri Lankan government then ceded the port of Hambantota to a Chinese company for 99 years. As a result, the term "debt trap diplomacy" has become fashionable.
But a report by UK think tank Chatham House says Indian political commentators have created a buzz by making baseless comments to craft anti-China rhetoric. The study shows that the Chinese debt was not as bad as advertised. They have five reasons to support their argument. Initially, the Hambantota port project was not proposed by China; it was Sri Lankan Prime Minister Mahinda Rajapaksa who did this. The weakness of the Sri Lankan side was its willingness to take loans for ambitious projects without understanding the economic potential. Second, the project was purely economic and not geopolitical. Third, Sri Lanka's debt crisis is not directly related to Chinese debt. The situation came to light mainly due to borrowing from Western capital markets and Sri Lanka's internal economic turmoil.
Fourth, it does not prove that the loan was granted to acquire the physical infrastructure. Money paid by the Chinese company to lease the port appears to have helped Sri Lanka pay off its loan installments or interest. Fifthly, the Chinese navy does not seem able to use the port, but the Sri Lankan army can use the structure if they wish. Despite this, the "China debt trap" continues to spread in Western and Indian media. It is indisputable that the ambitious projects built by China within the framework of the BRI have not yielded results. We can say it might or might not be a debt trap, as Chatham House reports. But the current economic crisis in Sri Lanka is not only due to Chinese debt under the BRI because the contribution of Chinese debt to the current crisis is insignificant. Currently, China accounts for 10% of Sri Lanka's external debt.
Liberalization gone wrong
After independence from Britain in 1948, Sri Lanka was to become the economic powerhouse of South Asia due to its strategic location in the Indian Ocean. Singapore has made an unimaginable economic leap using its strategic location for maritime trade, but Sri Lanka has failed to do so. Instead, it was engulfed in ethnic conflict. Valuable time was lost suppressing the Tamil rebellion, which was crushed in 2009. In 1997, Sri Lanka became the first country in South Asia to embrace economic liberalisation. Initially, it experienced rapid economic growth, but the war escalated, which slowed down the country's economy. Effective plans like poverty alleviation and social security also slackened, which was its achievements before liberalization. Sri Lanka has borrowed large sums from the World Bank, the Asian Development Bank, the International Monetary Fund, Japan, the United States and the European Union.
According to data available on the website of the Department of External Resources of Sri Lanka, the largest share of Sri Lanka is made up of external bonds. These bonds are mainly bought by Western companies or banks, and a large part is owned by Americans and Europeans. Currently, the share of debt from market borrowing in Sri Lanka has reached 47% of total debt. While the debt of the Asian Development Bank amounts to 13% and that of Japan to 10%. World Bank debt stands at 9%, and China's share of debt is still 10%. As of April 2021, Sri Lanka's total external debt exceeded $35 billion. On which he paid around $460 million each month in loan interest.
Therefore, the root of Sri Lanka's current economic crisis is not Chinese debt but the economic policy adopted since 1977 in the name of a liberal economy. Sri Lanka's experience could hold a lesson for Nepal as it seeks to accelerate economic growth by borrowing from the World Bank, Asian Development Bank or other donor agencies or countries.