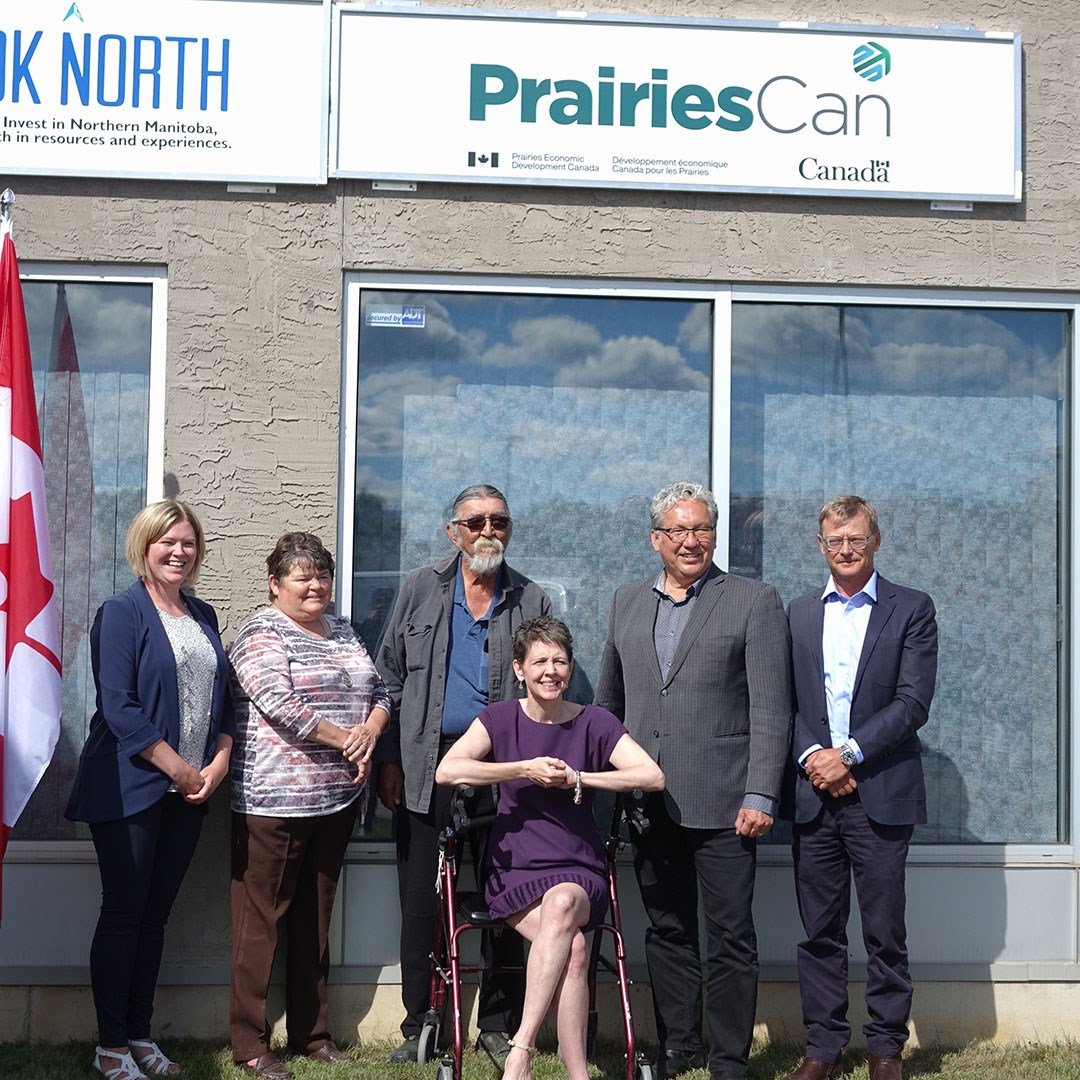 Federal Economic Development Agency opens office in Thompson
The office is one of seven to be established in Manitoba, Saskatchewan and Alberta by PrairiesCan, which was part of what was formerly called Western Economic Diversification.
The federal government officially opened the PrairiesCan service center in Thompson on August 4 and highlighted some of the economic development agency-funded projects in the area.
The office, located in the Community Economic Development Fund on Moak Crescent, is the first of seven new offices to open, said Northern Affairs Minister Dan Vandal, who was in town for the launch.
Created in 2021 when the federal government split Western Economic Diversification into two separate entities, one focused on the Prairies and the other on British Columbia, PrairiesCan's mission is to help local economies and regions to grow and diversify.
"With our partners, some of whom are here today, we will focus more on the economic realities of the world and make smart investments in projects that will accelerate economic growth, create jobs and reach more communities," said Vandal.
Funding highlighted by the minister at the launch includes $364,000 from the Community Economic Development and Diversification Program for the Thompson Community Development Corporation to develop the city's winter weather testing industry.
"We have secured funding for our center of excellence for winter weather testing and we are very excited," said the development company's executive director, Connie Krahenbil.
PrairiesCan's Community Revitalization Fund is supporting the creation of outdoor Indigenous gathering spaces on the University College of the North campuses in Thompson and The Pas with an investment of $382,500.
"These spaces are essential for celebrating student success, academic achievement and for our communities to have a place to come together," said UCN Board Chair Becky Cianflone. "We will celebrate northern culture at our facility.
The CEDF also benefited from spending by PrairiesCan, having received $100,000 to provide digital training and coaching to northern Manitoba tourism businesses in Thompson, The Pas and Flin Flon during the COVID-19 pandemic.
"To see the opening of an office in the North is exciting and further proof of PrairiesCan's support and influence on economic development in northern Manitoba," said Chris Thevenot, CEO of CEDF. .
The agency's Regional Relief and Recovery Fund has helped at least Churchill businesses weather the economic storm unleashed by COVID-19, through a deferred payment loan to Frontiers North Adventures.
"[The loan] has allowed our travel agency to keep our team together, connect with customers and plan and replan our recovery," said Frontiers North CEO John Gunter. "So when it was safe for international travelers to return to Canada and Churchill, we were ready to welcome them.