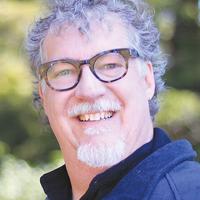 International Economic Development Council (ICED) Economic Development Week | Business
Greetings! This marks the start of a regular column focusing on economic development in Lincoln County. Each month we will explore different topics, challenges and opportunities related to growing the economic health and vitality of our county and greater region.
We are launching this column now because next week (May 9-13) is International Economic Development Council (ICED) Economic Development Week. This is an opportunity to shed light on local, regional, national and international economic development efforts and to help educate community members about what economic development is.
If we turn to the IEDC for a definition, they will tell us: economic development can be defined as efforts that aim to improve the economic well-being and quality of life of a community by creating and/or maintaining jobs and supporting or increasing incomes and the tax base.
Honestly, that's a reasonable starting point. Basically, efforts that bring more capital into a community (investments, purchases, taxes, jobs, etc.) and a better quality of life (good schools, safe streets, places to eat and shop, things to do, etc. .) economic development goals.
In large urban communities, much of the economic development work is focused on supporting and developing businesses in the commercial sector. These are companies that sell their goods and services in competition with companies from other states and nations. In rural Lincoln County, we don't have a lot of trade sector businesses, but for a good example, look at the Georgia-Pacific containerboard mill in Toledo. They take raw materials and convert them into thick papers which are then assembled, by other factories and companies, into corrugated cardboard packaging boxes, many of which are used for shipping food and produce.
In rural communities, there is less emphasis on commercial sector enterprises and more on the foundation of these rural economies: small businesses. Rural economic development tends to be more 'touching' and more relationship building.
Rural economic development begins with assessing a community's natural, human and capital resources, then analyzing them from a social and economic perspective, we seek to understand the conditions that affect a region. By understanding these conditions, economic development efforts can be created that are both proactive and responsive to industry changes, reach out to areas that need it most, and support the small businesses that are the economic foundation of the region.
The Lincoln County Economic Development Alliance understands that effective economic development depends on local, regional and statewide partnerships. No organization has all the pieces of the puzzle, but by working together we can support our local businesses. We are truly fortunate in Lincoln County to have so many resources available to support our local businesses, great one-on-one counseling and educational classes provided by our local Small Business Development Center (SBDC), programs provided by Business Oregon , the capital access instruments operated by the Cascades West Council of Governments, our local chambers of commerce, and the great work done by our municipalities and the Lincoln County government. We all work together and all work to maintain and improve our local economic vitality.
So next week, I invite you to spend some time exploring these resources and learning more, and a great place to start is our Lincoln County Economic Development Alliance (EDALC) website located at address CompanyLincolnCounty.com. You'll find links to all of the resources above and more. If you're in Newport next Thursday (May 12), come to COVE between 4-5:30 p.m. in the Newport News-Times Building (831 NE Avery St.) to meet our staff, Board of administration and to learn more about economic development. We would love to meet you!
In future columns, we will focus on many other aspects of economic development: entrepreneurship, attracting businesses, maintaining existing businesses, diversifying our economy, the value and challenges of incentives, approaches to addressing the local housing shortage, the importance of business sectors like tourism and the blue economy and many more topics. Welcome aboard!