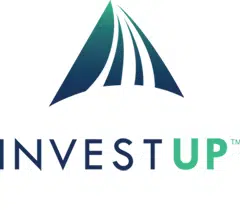 Invest UP gets $15 million for economic development
InvestUP received a $15 million allocation for Upper Peninsula economic development as part of Michigan's 2022-2023 budget bills that the state legislature passed on July 1.
Governor Gretchen Whitmer is expected to approve the measures within the next two weeks. In line with the award, the funds can be used for one of four critical challenges facing the region: housing development, childcare, broadband and attracting talent, although one s expect the funds to focus on incentivizing housing development in the UP. The award was one of 144 improvement grants awarded statewide, and InvestUP was the only economic development organization to receive funding.
"This budget was a major win for the Upper Peninsula," said Marty Fittante, CEO of InvestUP. "InvestUP has been entrusted with funds that allow UP to help lead the destiny and future of the region by directly addressing our self-identified priorities. This is a historic and transformative opportunity to demonstrate how a state government and region can partner effectively and efficiently to address critical challenges and better advance economic development and community development opportunities.
Even with this difference-making investment, about $7 billion has been withheld from allocation with this state budget.
These funds could be the subject of supplementary budgets this fall. Fittante noted, "This is partly why the imperative for InvestUP is to validate the trust placed in us with this investment by partnering with other stakeholders to act quickly. We need to work in partnership to establish a process and priorities before the allocation actually comes to us in October. Additionally, we must use best practices to maximize the return on this investment and ensure efficient and equitable investment across UP"
The state award is the result of more than a year of investment and advocacy by InvestUP, as well as strong support from a diverse group of stakeholders from across UP, Governor's staff and UP lawmakers, including Reps. Cambensy, Damoose, LaFave and Markkanen, and Senators McBroom and Schmidt. Fittante noted, "We join UP economic development organizations, employers and community interests in applauding Governor Whitmer and the Legislature – especially the UP delegation – for taking the time to understand where investment would advance the prosperity of the region and then come together with a bipartisan agreement to commit real resources to these opportunities.
This budget deal also saw the governor and UP legislative leaders come together on a number of other important budget investments for the Upper Peninsula. They include a $34 million commitment to build a new veterans home (which will match nearly $100 million in new construction), funding for the new Michigan Office of Rural Development, $2 million dollars for a new spinal surgery center at Mackinac Straits Hospital. , and money for replacement rail and infrastructure to increase propane storage in Chippewa County.