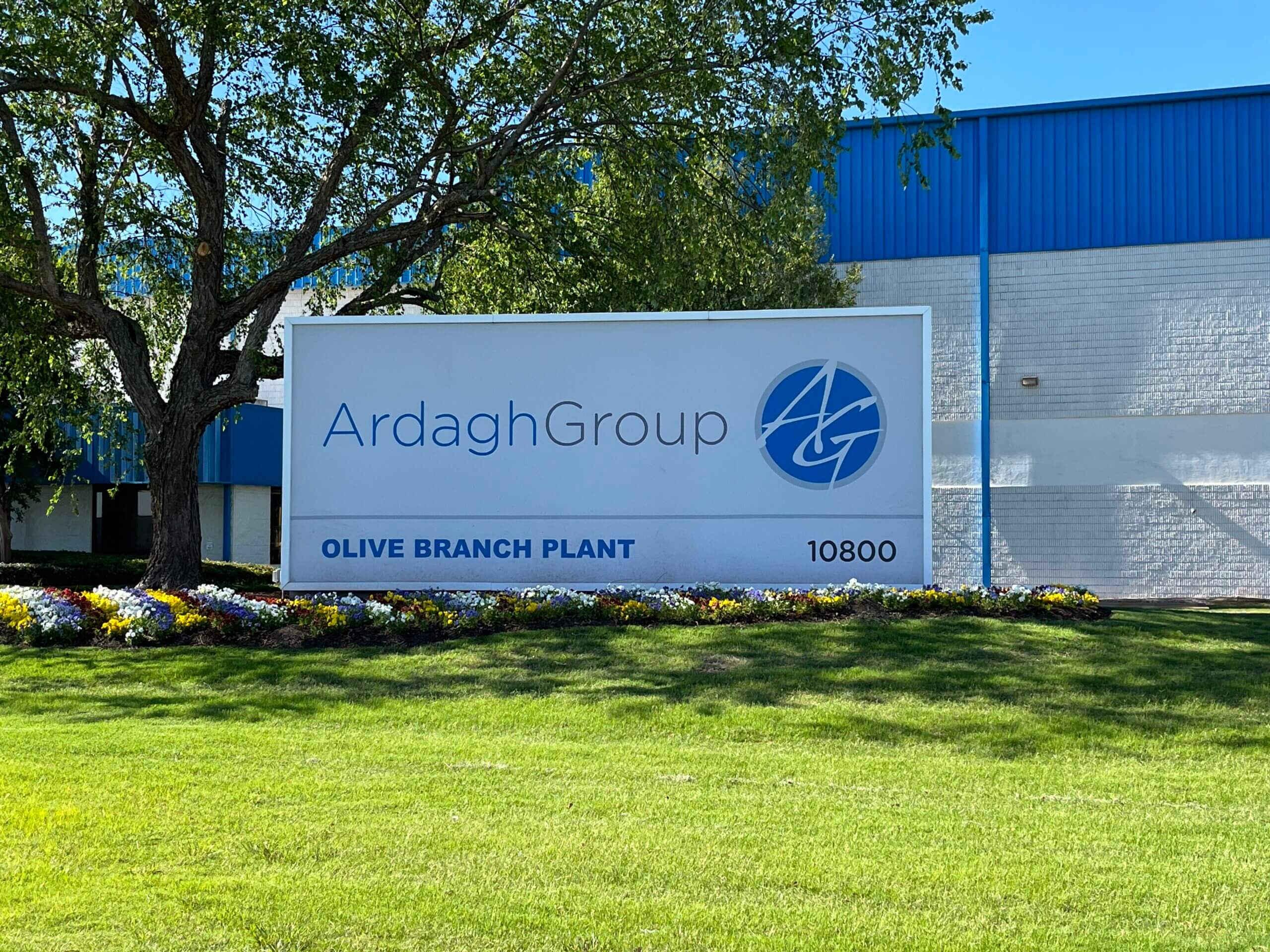 Reeves touts economic development during visit to Olive Branch
Mississippi Governor Tate Reeves stopped in DeSoto County on Monday and toured the 490,965 square foot Ardagh Metal Packaging plant in Olive Branch. Reeves' appearance was to discuss the growth of economic development in DeSoto and Marshall County in particular. He also answered questions from the media on various topics after a tour of the factory, located off Hacks Cross Road.
Ardagh Metal Packaging is one of the world's leading suppliers of durable and recyclable metal beverage cans for brand owners such as Coca Cola. The company operates 24 production sites, employing over 5,800 people. Nearly 250 people are employed at the Olive Branch site. The company recorded revenues of around $4 billion in 2021.
Reeves singled out Ardagh as a company that has brought millions of dollars in investment to northern Mississippi since he was governor.
"Investments like this have totaled nearly $700 million in new capital in DeSoto and Marshall counties alone," Reeves said. "Hundreds and hundreds of new jobs have been created in these counties alone. Our economy is on fire and the reality is that in the past we had a lot of people looking for jobs. Now we have a lot of people looking for jobs. We need more people in Mississippi.
Between 2012 and 2019, Mississippi lost population each year for eight consecutive years, but a slight population gain was seen in 2020. There has been a marked increase in the past two years, Reeves said, although that 2021 has again seen a slight decline.
"Jobs are important," the governor said. "Quality of life also matters. We have to convince people to come here once. When people come here they tend to like what they see.
The governor said the income tax cut passed by the state legislature this session can help make northern Mississippi more competitive by attracting businesses here, instead of from other states, like Tennessee. next to.
"My ultimate goal is to eliminate state income tax in Mississippi so that we're on par with Texas, Florida and, of course, Tennessee," Reeves said. "We are making progress on this and we will continue to make progress on this."
This session's legislature cut state income taxes by nearly a third, Reeves said.
He added that the state hopes to attract Nissan's third U.S. vehicle plant, which will focus on manufacturing electric vehicles. Nissan also has a vehicle plant in Tennessee. The two states would compete for the installation and the jobs that would be created.
"We just announced that Nissan is investing $600 million in its Guangzhou plant for its first two electric vehicles," Reeves said. "We have a great working relationship with Nissan, which employs over 5,000 people at its Guangzhou plant. The companies we're most fortunate with are those that are already there because they know our workforce. work.
More information about Ardagh Metal Packaging can be found at their website.
Photo: Olive Branch factory of Ardagh Metal Packaging. (Bob Bakken/DeSoto County News)