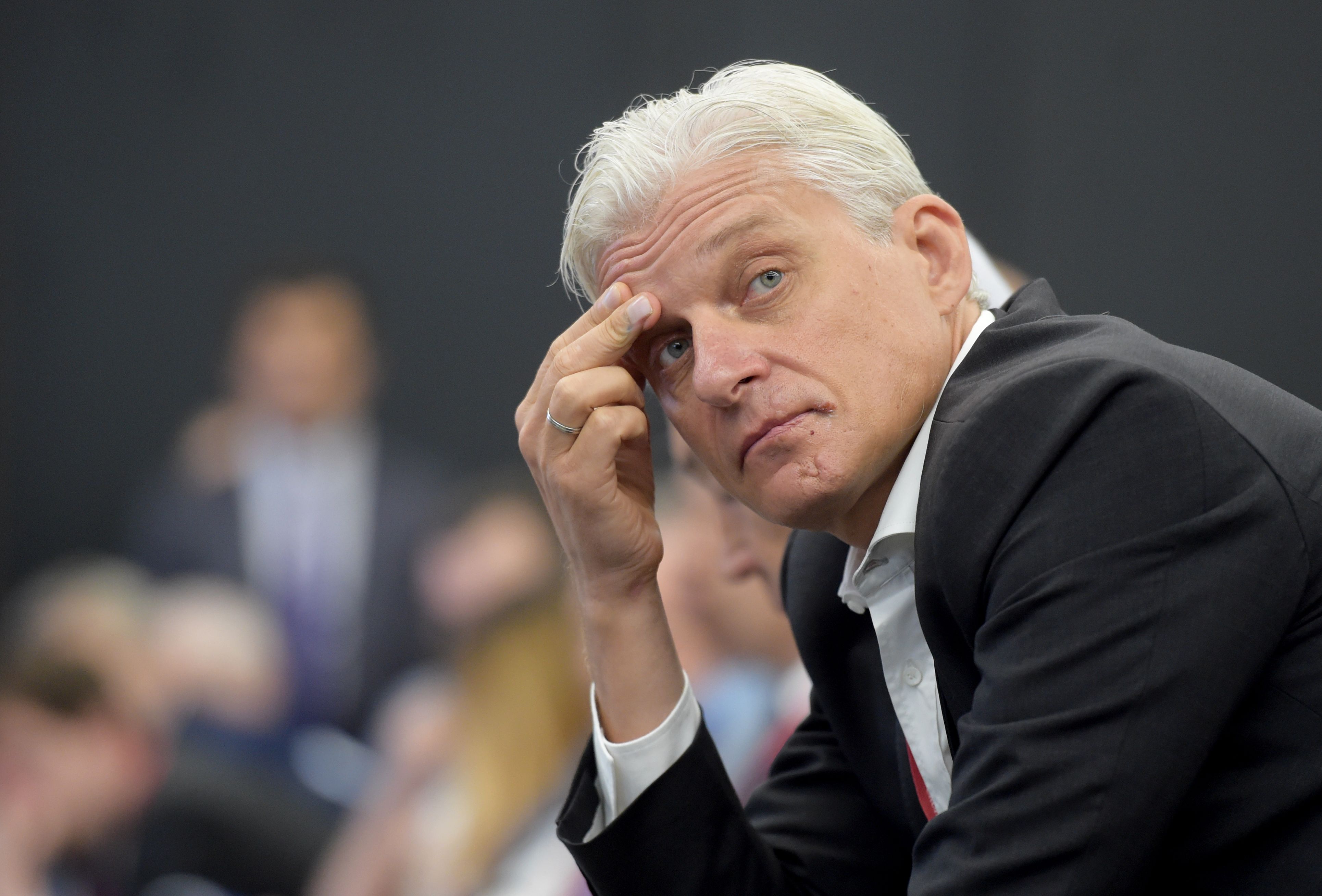 Russian oligarch doubles down on criticism of Putin despite fears for his life
Oleg Tinkov, a Russian oligarch who has become an outspoken critic of the Russian-Ukrainian war, on Tuesday doubled down on his condemnation of Russian President Vladimir Putin amid fears for his life.
Tinkov, the 54-year-old billionaire who founded Tinkoff Bank in 2006, has become a leading oligarch speaking out against the war, lambasting Putin in a series of Instagram posts in recent weeks. Tinkov hired bodyguards out of fear that speaking out would cost him his life, he said The New York Times during the weekend.
In an Instagram post on Tuesday, Tinkov, who is currently receiving treatment for cancer, continued his criticism of Putin's invasion, calling it "a pity" that Russia has "slid into archaism, paternalism and servility." .
"And the threats against me personally, against a person who is battling the most serious blood cancer, leukemia, the desire to punish just for OPINION, my honest opinion, speaks of the ultimate dehumanization of the regime," he said. he writes in the translated version. Publish.
He added that he wanted to remove his marks from Russia because he didn't want to "moralize them with the blood of Russian soldiers and people of Ukraine!"
"Ukraine will win because good always wins over bad, we were taught that in school!" he wrote.
The renewed criticism came just days after he told the Time he hired bodyguards following fears conveyed to him by friends with contacts in the Russian security services, adding that there were worries "the Kremlin is going to kill me".
In late April, Tinkov, who sought to play a balancing act by distancing himself from the Kremlin while continuing to thrive in the Russian economy, sold 35% of his shares in TCS Group Holding.
He told The Times the 'desperate sale' was forced by Putin following another Instagram post where he decried the 'crazy war' that started in late February when Putin ordered the invasion, saying he aimed to liberate the eastern region of Donbass.
"I see NO beneficiary of this crazy war! Innocents and soldiers are dying," he wrote. "How will the army be any good, if everything else in the country is shitty and mired in [nepotism] and servility?"
The war has been condemned by the international community, with many world leaders supporting Ukraine and sending military aid. Many countries and leaders have specifically raised concerns about alleged human rights abuses in Ukraine, including attacks on civilians.
Many Western countries have also imposed sweeping sanctions on Russian oligarchs, including Tinkov, hoping to pressure Putin to end the invasion.
Other oligarchs, including Roman Abramovich, Oleg Deripaska and Mikhail Fridman, have also spoken out against the war as it nears its third month.