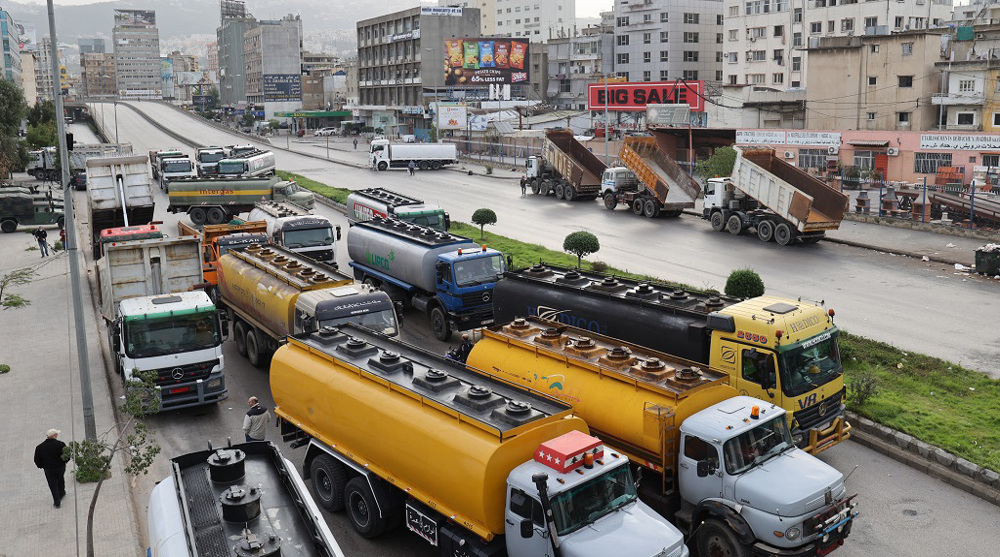 Transport in Lebanon and trade unions go on strike in protest against the economic crisis
Lebanese public transport and trade unions have started a nationwide general strike to protest the dire economic conditions in the Mediterranean country.
The industrial action, dubbed a "day of rage", began at 05:00 local time (0300 GMT) on Thursday and is expected to last 12 hours.
Protesters used trucks and buses to block major highways as well as roads inside various Lebanese cities.
Many public places, universities, schools and banks have also been closed across Lebanon.
Union leaders say the strike could go on for days if their demands are not met.
"To be honest, the circumstances we live in today are quite hectic. We used to believe in certain lifestyles that have changed drastically. We can't even afford our basic needs. I am a student at university. I can't pay my tuition anymore," a protester in Beirut told Press TV.
"I believe the only solution is for political parties to allow young people to take control of what is left of the country."
People participating in the strike are protesting against rising gasoline prices, soaring inflation and falling value of the local currency.
Lebanon has been mired since the end of 2019 in a deep financial crisis that caused the Lebanese pound to lose around 90% of its value to the dollar and led to the collapse of its banking system.
The crisis has pushed much of the population into poverty, with the UN estimating that four out of five Lebanese can be considered poor.
The United States exacerbated the problems by besieging Lebanon and passing the so-called Caesar Law, which hampered the country's economic cooperation with Syria.