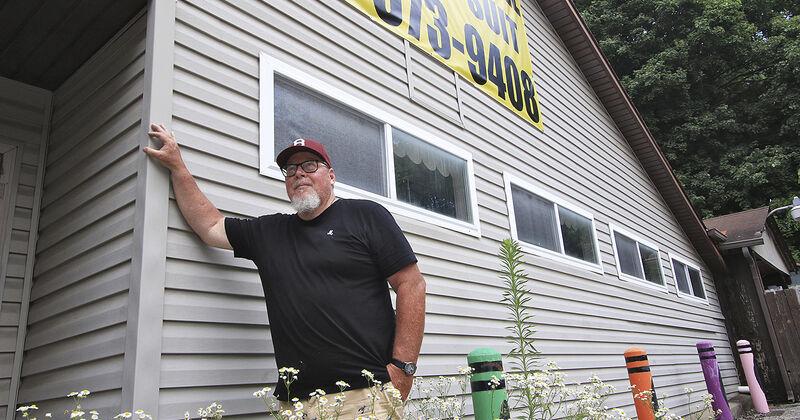 TWV helps economic development | State and region
Since 1955, Theater West Virginia has been part of Southern West Virginia, and General Manager Scott Hill says he views the nonprofit as an engine of economic development that can benefit all of Raleigh County.
Part of the process will showcase the culture of the state through performances, he added.
Through Grandview State Park's outdoor amphitheater and indoor venues that include Historic Black Knight Country Club, Tamarack and Raleigh Playhouse, TWV sends an average of $300,000 into the local economy each year, Hill said. .
"Governor Jim Justice says money spent locally comes back eight times," Hill said, quoting the governor. "To make $300,000 times eight is a couple million dollars in the economy.
"We try to buy local, and we bring a few actors, but we made an effort to have local actors.
"It keeps the money here in the economy," Hill explained. "That's the first step, it's to be local.
"But we've also had an impact on the economy by reminding people of their heritage."
Since 1961, "Honey in the Rock," the beloved outdoor musical drama from Kermit Hunter and composer Jack Kilpatrick, has kept the state's history alive, playing each summer for thousands of West Virginians and of tourists.
In 1970, Theater West Virginia began performing "Honey" and "Hatfields and McCoys" on the Grandview Park outdoor stage, and the two shows became a mainstay of the arts in southern West Virginia.
Hill presented "Rocket Boys: The Musical" in 2011, based on the 1999 Hollywood film "October Sky" and the bestselling novel by McDowell County native and NASA engineer Homer Hickam. The musical follows the characters of Hickam and three friends, The Rocket Boys, as they develop a "rocket" after the Russians launch Sputnik.
In 2018, the TWV production of "Paradise Park: The Musical" made its Grandview stage debut. An adaptation of Dan Boyd's 1991 film, which starred "Mountain Stage" creator and host Larry Groce, the musical version celebrated the culture and people of West Virginia.
"I think people who are proud of an area will support the area more, and that will make the economy grow faster," Hill said, explaining his reason for producing musicals that showcase local culture. "Making people aware of their heritage is what we do.
Raleigh County Commission Chairman Dave Tolliver said the West Virginia theater plays a role in the economic development of the county.
"The West Virginia Theater has been a part of Raleigh County for many, many years, and it's important because it adds culture," Tolliver said. "It's entertainment for the people of Raleigh County and the state.
"It's a big tourist attraction," he added. "You get tourists here, and what happens?
"They stay in motels, they eat in restaurants, so TWV is very important to Raleigh County."
Hill said TWV aims to promote economic development in the county and within the city limits of Beckley by offering a number of shows at the popular Grandview Stage and also at venues in Beckley.
Beckley Mayor Rob Rappold last year announced plans to build an amphitheater in Piney Gorge for TWV productions.
Hill said TWV will perform on this stage and will continue to perform at Grandview.
"We have several sites that we can use to expand our program," he said. "It's exciting to be a part of something like this in these times when there's a lot going on in the town of Beckley and Raleigh County."
Hill said productions of Black Knight and Tamarack draw people to Beckley as the town seeks to revitalize the town center and position itself as a gateway to the New River Gorge.
"You have to get your clientele used to going somewhere else," he said. "Every time we have a dinner theater at the Black Knight, every time we have a show at Tamarack or anywhere in the area, we're building a clientele, and the more clients there are, the more business will come.
"That's where we're coming from. Every time we have a show, we build a foundation to make the town of Beckley and county known as a place where people come from Princeton, Charleston and Clarksburg.