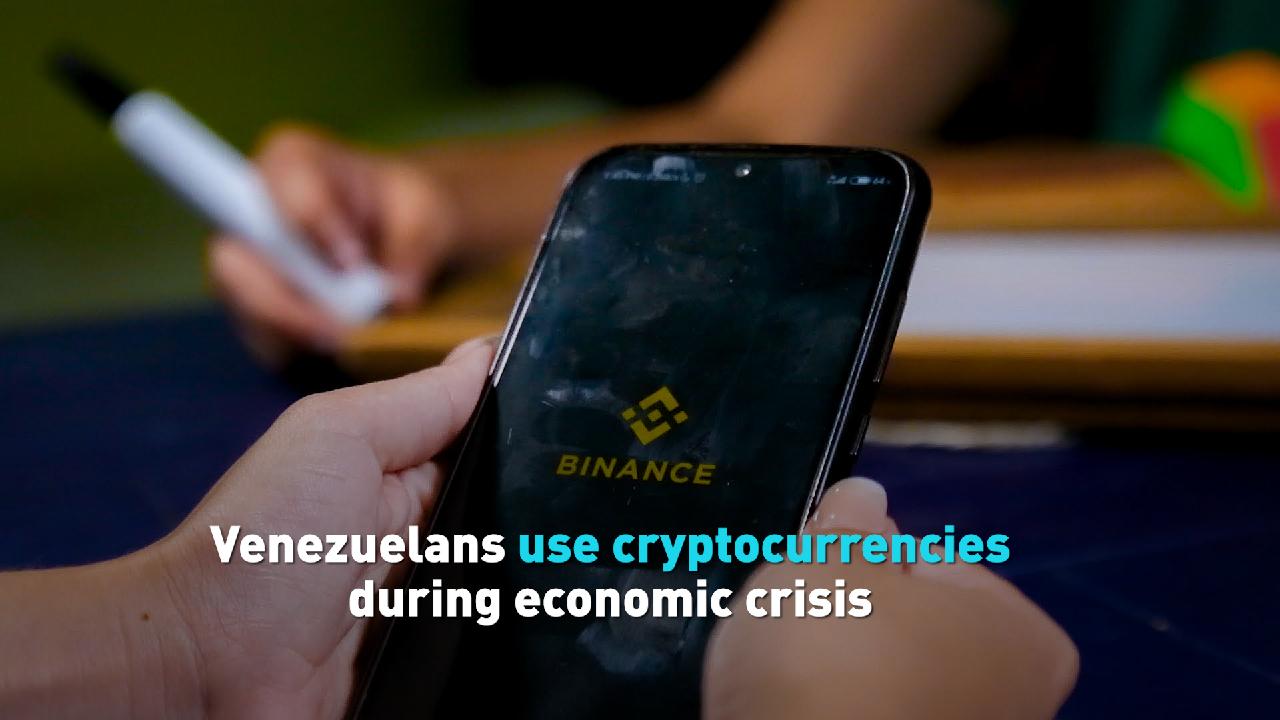 Venezuelans use cryptocurrencies during the economic crisis
Cryptocurrencies are gaining ground in Latin America as a means of payment, and one country stands out among them. Venezuela's economic crisis has caused many people there to turn to crypto to preserve their weakened incomes. Across the country, businesses large and small are increasingly adopting online payment systems to allow customers to pay using cryptocurrencies. This has benefited both business owners and customers.
Richard Romero, 31, runs a grocery store in Naiguatá, a small town in the state of La Guaira, about 30 kilometers from the capital Caracas. In Romero's store all kinds of payments are welcome – bolivars, dollars and even cryptocurrencies. For two years, he has been using RESERVE, an online platform that allows him to exchange and save cryptocurrencies which can then be converted into dollars. He says he has found that it helps him protect his daily sales against loss in value.
"It allows me to exchange with different currencies and since many local banks and many people here in the city where I work use the app, I can give them change if needed. Most importantly, I can secure my income on a platform that helps me save my money in dollars, "he said.
Even street vendors like Rosaura Mejia, 58, are starting to accept digital payments using cryptocurrencies for small purchases like candy or cigarettes. Mejia says adapting to this new technology is helping her survive.
"It's a solution, because if the customers don't have the dollars in hand, we open my user ID and they can make the purchase and it ends up in my account," Mejia said.
Hit by hyperinflation and targeted by US sanctions, Venezuela faces de facto dollarization. The local currency has lost almost all of its value in just over a decade, and in just 13 years the Venezuelan government has removed 14 zeros from the value of the bolivar.
Bolivar banknotes are often scarce. And although the US dollar is widely accepted, not everyone has an overseas bank account. Platforms with blockchain technology work like a virtual exchange.
According to Chainalysis, a New York-based blockchain analytics company, in 2020 Venezuela ranked third in the world for crypto adoption, surpassed only by Ukraine and Russia.
And the trend is developing rapidly. It is often used by some of the five million Venezuelans living abroad. Cryptocurrencies have become a convenient method of sending funds to loved ones still living in Venezuela, and a financial lifeline for those who receive them.
Venezuelan graphic designer Kellyn Maldonado is a crypto enthusiast and an active RESERVE user. He says the process of sending funds using crypto accounts is quick and convenient.
"If someone is in Colombia and wants to send money to their family, if they have an account in Colombia and their family has one in Venezuela, you can do it right away, without having to go to the bank or to look for a third party who is able to send the money, "said Maldonado.
And for those who stay in the country, peer-to-peer token exchange sites help Venezuelans charge for their services.
Samuel La Rosa is a physical trainer and nutrition consultant. Some of its clients live abroad and pay them through BINANCE, one of the most popular cryptocurrency exchange companies in the country.
La Rosa says at first it seemed complicated, but it's really a simple process.
"No matter how far away people are, I can do my job and the payment comes right away. It means that I can have an independent source of income, "he said.
Digital payments are helping alleviate the economic crisis for many in Venezuela, but in most parts of the country people struggle with online infrastructure and chronic power outages. Despite these challenges, Venezuela is emerging as a cashless economy, and crypto coins play a big role in it.