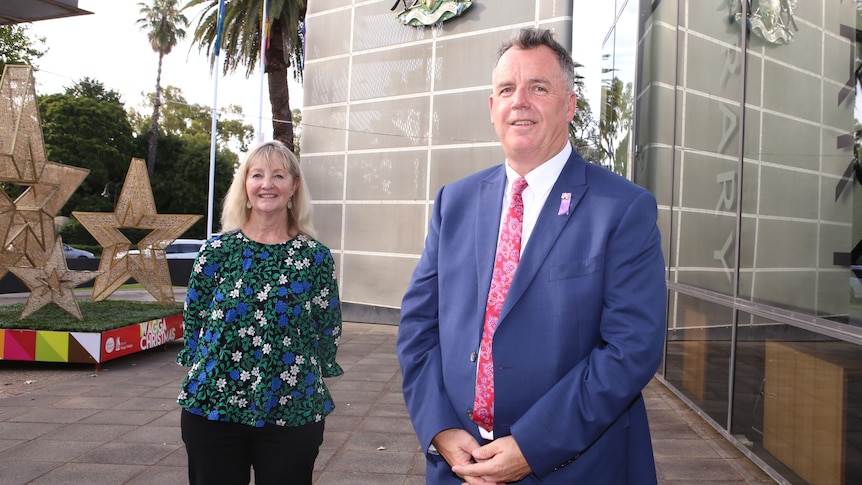 Wagga Wagga Mayor Dallas Tout to Focus on Cultural Identity and Economic Development
The new mayor of Wagga Wagga said he had big plans for the region's cultural identity after being elected head of the council.
Key points:
Independent Councilor Dallas Everything Wins Mayor's Vote to Lead New Council
Greens Councilor Jenny McKinnon will be Deputy Mayor
Cr Everything says the council will govern for the entire local government area
Independent councilor Dallas Tout defeated Labor Party Dan Hayes by seven to two in the first meeting of the newly elected council on Monday.
As Deputy Mayor since 2014, Cr Tout has focused heavily on community service, with an interest in local libraries.
However, as mayor, he said his first priorities would be growth, economic development and what he called "social development".
"Making sure the city is not just about the physical assets, it's the other assets: cultural awareness, inclusion in the city," said Cr Tout.
"We have a very diverse and inclusive city, but I want to try to encourage it and make it more inclusive. "
Cr Tout said he also plans to visit neighboring councils to build relationships.
Support small communities
Cr Tout, who has lived in Oura Township, 15 kilometers northeast of Wagga Wagga since 2008, said supporting small communities would be vital to her new role.
"Everyone is talking about the town of Wagga Wagga; I represent the Wagga Wagga local government area, "he said.
Greens Councilor Jenny McKinnon was elected deputy mayor, defeating Cr Hayes five votes to four.
Cr Tout and Cr McKinnon will lead a largely new team of advisors.
Wagga's new mayor said news of his appointment was still leaking.
"A pretty sleepless night. I'll try to make up for it in a few days, maybe a few months," he said.